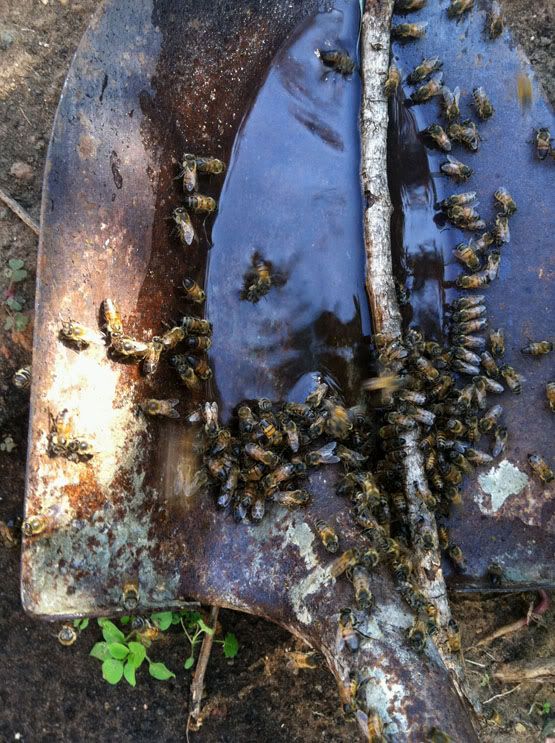 my mom and dad feed their bees each day.
she puts eight cups of sweetened well water out and
within 20 minutes they are buzzing
and swarming and thankful. each day they come from
the same direction and after guzzling their
fill return back to the south of the upper garden.
the hive is someplace in the woods below the house
but the exact spot is still a mystery. my imagination puts
it in a tall, grey, hollow trunk of of a long-dead tree.
we fed the bees and while we waited for them to come we
cheered on the tiny seedling of carrots, spinach, dwarf kale,
beets, and freckled romaine. for supper we had late
summer squash and a soup we made with rainbow
chard from my raised beds here in the city.
the brutal summer had made it a bit bitter but it
will start to sweeten now that the weather is turning cooler.
you can see they had more faith in their tomato plants after
our summer (i ripped mine out) and they are starting to
produce one last time.